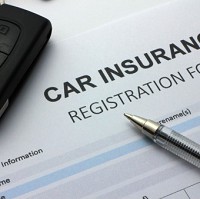 The cost of insuring a car has fallen in recent months, according to industry figures.
Statistics from the British Insurance Brokers' Association (BIBA) show that in real-terms the cost of insuring a car fell by 7.5% between April and June this year, thanks to a 5.6% average drop in premiums and inflation of 1.9%.
BIBA believes the real-terms reduc tion in cost could continue in the coming months.
A fall of 5.6% is equivalent to a saving of £27.50 on a £500 policy before real-terms factors are applied and will be welcomed by many households still struggling to make ends meet amid rising costs.
Graeme Trudgill, BIBA's Executive Director, welcomed the reduction in car insurance prices and says it is proof that work by the government and the industry to reduce premiums is paying off.
Mr Trudgill said he looks forward to seeing more plans and initiatives being put forward to further drive down costs.
Copyright Press Association 2014