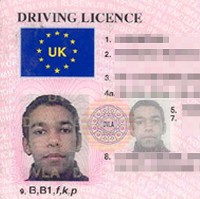 The cost of a driving licence will be reduced by around a third this week, saving motorists £80 million over the next 10 years.
The Government has announced the price of a provisional licence will fall from £50 to £34 from this Friday, October 31.
Motorists digitally renewing their licence every decade will also see the cost fall to £14, from £20.
Claire Perry, the Transport Minister, says the cost-cutting measures come at a time when driving costs - including petrol, car insurance , road tax - are "significant", especially for younger motorists.
She says the savings have been achieved as a result of recent DVLA's efficiencies which have seen many services switch to online.
Every year 1 million drivers apply for a first licence and the Government estimates that new motorists will save a total of £82.2 million by 2024. The age group between 17 and 24 years is expected to account for over three-quarters (77%) of the new applications.
The number of photocard licences up for renewal each year amounts to 2.1 million.
RAC spokesman Simon Willams said: "This is clearly good news for motorists and a welcome move from the DVLA and the Government, recognising the importance of bringing down the cost of motoring for all.
"Many motorists will feel it is rare that they get anything back from the costs associated with being able to drive, and will see this as an important saving.
"Combined with the recent reductions we've seen in the price of fuel at the pump, motorists will hopefully feel the benefit in the run-up to Christmas."
Copyright Press Association 2014