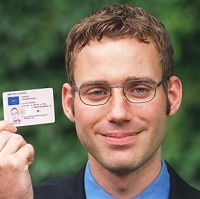 Motorists could save £18 million annually under plans to slash the cost of driving licences.
Claire Perry, the Transport Minister, says the savings will be of particular benefit to newly-qualified motorists who usually have to pay more for things such as car insurance .
The new charges, which are likely to launch towards the close of October, will see big incentives for people who apply online. But the Government plans, which go out to consultation on Monday (July 28) until August 25, will bring savings across the board.
Charges will plummet by £6 to £14 for motorists who renew a licence after 10 years. The savings made through paper application is 15% while online it is 32%.
Motorists applying online for a first motoring licence will enjoy a reduction of £16, to £34.
Ms Perry estimates that the savings made from reducing the cost of a driving licence will total £18 million annually.
She said this is due to the DVLA achieving substantial savings to operational costs with more and more drivers applying online.
Copyright Press Association 2014