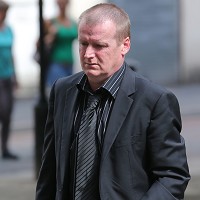 A court administrator was labelled "corrupt" by a judge as he sentenced him to six years imprisonment for helping over 70 drivers change their records to avoid bans.
David Kelly, who had financial problems, ran his illegal side business under the noses of his employers in the admin department at Liverpool Magistrates' Court.
The 47-year-old helped erase details of convictions, disqualifications and penalty points for 71 motorists a total of 110 times from 2004 to 2010.
Preston Crown Court was told drivers gave cash to "middle men" linked to the Liverpool underworld who passed their details on to Kelly. He then asked the DVLA to make alterations.
Judge Graham Knowles QC said in passing sentence: "Liverpool City Magistrates' ran like every other magistrates' court.
"The magistrates, the clerks and the office staff dealt with penalty points, so did the staff of the Central Ticketing Office. Civil servants in Swansea (at the DVLA) kept the drivers' records.
"But unknown to all of these decent people, you, Kelly, were running a corrupt business at the court, bypassing justice after everyone thought it had been done."
Copyright Press Association 2013