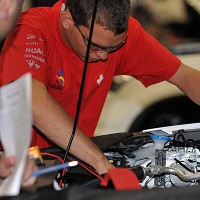 The Toyota Corolla has been named the most dependable family car for the summer holidays in a poll by Warranty Direct.
Research based on 30,000 of the company's policies found that only 7% of Corollas break down each year.
Honda was also found to be among the more reliable manufacturers, with the Civic and Accord experiencing claim rates of 10% and only being separated by the more expensive maintenance bills of the Accord.
The poll found that two cars topped the least-reliable table - the Renault Espace and Mercedes R-Class. Three-quarters of all owners of the models experienced engine trouble, which could cost stay-at-home tourists in frustration, time andbreakdown cover costs.
Warranty Direct managing director Duncan McClure Fisher said: "Most cars will go wrong at some stage but there's nothing worse than the family's excitement at setting off on holiday being destroyed by a morning spent on the hard shoulder. And, as well as the inconvenience to your holiday, a breakdown can also put a serious dent in your wallet."
Copyright Press Association 2012