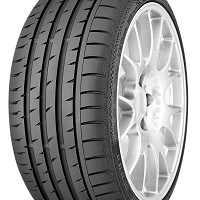 Tyre company Continental has been named as Manufacturer of the Year 2009 at the Tyre and Fast Fit (TAFF) Awards.
The award is one of the most prestigious accolades in the tyre industry. The firm picked up a second award at the ceremony, when it was named as having the best Industry Advertising campaign.
Continental ran a popular campaign called "Great Days Out".
David Smith, managing director at Continental, revealed the company was "delighted" to have been awarded to two accolades, and said it means the work and efforts of staff have been recognised by the industry.
He added: "I am particularly proud of my team who work hard to push standards forward and make us the leading brand in the industry."
Continental has been consistently named as a leading tyre maker following independent tests. Which? magazine currently lists 11 Continental and Uniroyal products among its best buys guide.