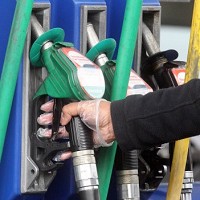 Cheap fuel prices in Europe could prove a helping hand to Britons budgeting for driving holidays abroad this summer.
Drivers heading out to France with European breakdown cover will be pleased to know fuel prices have fallen faster there than anywhere else on the continent over the past 12 months, according to figures from Post Office Travel Money.
Petrol prices in France are said to have dropped by 15% while diesel is down 18% compared to last year.
Spain should prove as popular as ever this year too, as petrol there is down 4.8% and diesel is down 4.3% from this time in 2013.
Andorra and Luxembourg currently boast the cheapest petrol prices in Europe at £1.04 and £1.11 a litre respectively, while diesel is also a relative snip at 94p and 99p.
Other cheap European petrol destinations include Austria (£1.14 a litre), Czech Republic (£1.15) and Switzerland (£1.17).
Meanwhile drivers on the lookout for cheap diesel might want to factor in stop-offs in Greece (£1.07 a litre), France (£1.08) or Austria (£1.08) where prices are relatively low.
For those looking at road trips on a budget it should be noted that Norway sits at the other end of the scale, with the most expensive petrol in Europe at £1.65 a litre and the dearest diesel at £1.50.
Prices at the pumps are also relatively steep in Turkey, where petrol is £1.55 a litre, and Holland where the typical price is £1.51.
Andrew Brown of Post Office Travel Money says holidaymakers would be wise to compare fuel prices before hitting the road as they can save money by planning fuel stop-offs in advance.
He said motorists heading across to France can certainly save money by waiting to fill up the tank until they are over the Channel.
Copyright Press Association 2014