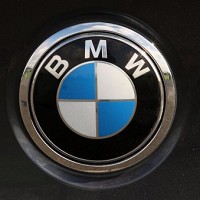 BMW is the most trusted company among a new poll of 15,000 EU consumers.
Customers have placed the German motor manufacturer's good name above any other, the Reputation Institute has found.
The survey suggests that drivers buying a car from the BMW stable will have little cause to complain.
Judges at February's Car of the Year Awards certainly seemed to agree with this sentiment.
They voted the BMW i8 the year's best overall car, as well as top sports performance car.
Consumers have clearly been impressed across the BMW range, including the best-selling 3 Series , the 1 Series small family car and the 5 series executive vehicle.
A second car company, Daimler, also features in the wide-ranging top 10.
Firms have been ranked on features including citizenship, governance and trust by adults across countries such as Britain, Italy, Germany, Spain and France.
BMW pipped other top 10 firms such as second-placed Lego, third-placed Sony and fourth-placed Samsung. Walt Disney, Daimler and Canon are placed fifth, sixth and seventh respectively.
Google, Ferrero then Michelin make up the remainder of the Reputation Institute's top 10.
Six in 10 respondents say that reputation, not service or product quality, mainly drives whether or not they should invest in or buy from that company.
Consulting director for the Institute, Ed Coke believes that reputations are becoming an increasingly key indefinable asset. He says these may be vital to brands, but they are difficult to control and keep directors awake at night.
Copyright Press Association 2015