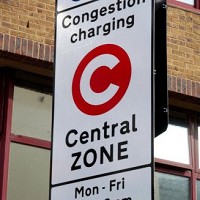 Motorists who drive through the centre of London during regular working hours will have to pay an extra £1.50 a day from next month.
Transport for London (TfL) has announced the congestion charge will rise from £10 to £11.50 from 16 June, in what is the first increase since 2011.
For fleet customers or those who use the auto pay system, the standard charge will increase to £10.50 a day.
The news has been met with disappointment by the RAC's head of external affairs Pete Williams who says: "A 15% increase in the congestion charge will significantly impact London motorists who already pay heavily for using their cars in the capital.
"At the current rate of £10 per vehicle per day the charge already acts as a deterrent to unnecessary journeys and this will be seen as just another way to extract cash from hard-pressed motorists.
"The charge has not increased since 2011 but then it jumped 25% from £8 to £10 which begs the question do motorists not deserve a more measured approach to increases?
"This is an above-inflation hike which will be felt more by those on lower incomes who are often more reliant on their cars for work and family life. This will also have a significant effect on small businesses which have no option but to drive into the capital."
TfL's chief operating officer for surface transport Garrett Emmerson says the increase will ensure the charge remains an effective way of controlling the amount of traffic in the city centre.
He argues that a range of customer improvements will be made next year, including direct debit payments for auto pay customers, online discount applications, and a more simple process for NHS patients and staff to be reimbursed.
According to the TfL, £1.2 billion of revenue has been re-invested into transport infrastructure since the congestion charge came into place in 2003, with £102 million spent on roads and bridges and £70 million on road safety.
Copyright Press Association 2014