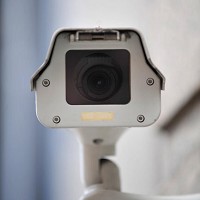 Motorists in the North West are being given a parting gift of less congested roads from the Highways Agency.
Drivers setting their journey planners to the region will benefit from the agency's £5.75 million technology investment being completed early next week.
This will not only help them combat congestion but also provide improved data throughout the area - with CCTV cameras coming to the fore.
The scheme, due to finish next Tuesday (March 31), will be among the last acts of the agency's tenure.
From next Wednesday (April 1), the agency is handing over its responsibilities to the newly formed Highways England, a Government-owned company.
The investment will see variable message signs and CCTV coverage on the area's motorways expanded.
These will improve the information offered to traffic authorities on jams and accidents.
Philip Tyrrell, project manager for the agency, said that the measures would speed up journey times, as well as making roads safer.
Copyright Press Association 2015