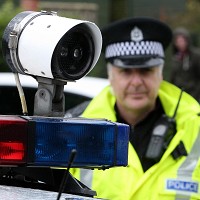 Tax discs are now a thing of the past but the new digital system could lead to innocent motorists receiving DVLA penalty notices, according to a new report.
The replacement system will partly rely on camera technology which reads vehicle number plates - but official data reveals up to 1.2 million are wrongly identified every day.
At a conference last week, Home Office and police officials revealed that four errors are made for every 100 number plates read by automatic number plate recognition (ANPR) cameras - the Telegraph reports.
RAC spokesman Pete Williams said: "Motorists clearly have some significant worries about the demise of the paper tax disc with two-thirds of drivers believing it could lead to an increase in non-payment. But this suggestion that one in twenty-five motorists could face an unwarranted penalty notice is further cause for concern and one which needs to be addressed rapidly.
"The DVLA has reassured us that motorists will benefit from these changes but it seems that there is still some convincing to be done."
Around a quarter of the mistakes (27%) involve numbers being confused with letters, while another 25% are due to affixing screws and bolts positioned too closely to the lettering.
Yet another quarter of cases (25%) are caused by broken plates and just over a fifth (22%) are simply because plates are dirty.
There are around 500,000 ANPR cameras in operation looking at 30 million plates a day. This could equate to as many as 1.2 million daily errors in total.
Independent ANPR consultant David Joy isn't sure how the DVLA will enforce penalties when many of them could be incorrect. The former policeman gave the presentation after examining data from the roads of Berkshire, Buckinghamshire and Oxfordshire.
The DVLA says all images taken by the cameras will be cross referenced to make sure the models and makes of vehicles involved are the same as those on their records.
Copyright Press Association 2014