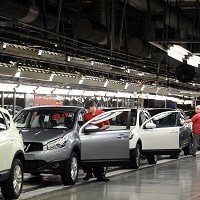 Motorists could be driving cars using computerised steering in less than 12 months.
Japanese vehicle manufacturer Nissan is developing state-of-the-art technology to control the car's wheels by transmitting electronic signals via a computerised device.
The scientific know-how is already used in aeroplanes but has never before been utilised in mass-produced cars.
It is not yet known whether the technology will have any effect on car insurance premiums.
The steer-by-wire system will be controlled by a person but there is the possibility it could eventually be used in the development of cars which don't need a driver.
Nissan claims the move will create a quicker, more responsive driving experience as the car's tyres will respond to steering wheel movements in less time than the traditional mechanised system.
Copyright Press Association 2012