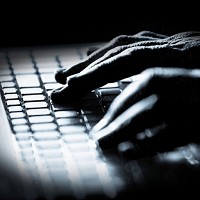 Hackers hijacked a Jeep Cherokee's software using a mobile phone and laptop - disabling its brakes and engine and causing it to crash into a ditch.
The frightening demonstration has prompted security experts to call on motorists with cars made by Fiat Chrysler Automobiles (FCA) to update their onboard Internet-enabled Uconnect software.
The software, which has been installed on hundreds of thousands of FCA vehicles since late 2013, controls everything from brakes, engine and steering to windscreen wipers and GPS.
A pair of security researchers carried out the hack on the Jeep while it was being driven by a reporter from technology magazine Wired.
Having been alerted to the system's vulnerability, Fiat Chrysler has now released a security update to rectify the problem.
But the manufacturer cannot automatically update the software over the Internet, meaning that vehicle owners need to visit a dealer to have the fix installed.
It is not yet clear whether the security hole is limited to certain models or just to cars in the US.
But security expert Graham Cluley says the research suggests the cyberattack could be adapted to affect any Chrysler car that has a vulnerable Uconnect system.
He is calling on owners to install the update on cars that have a model RA3 or RA4 radio/navigation system.
Copyright Press Association 2015