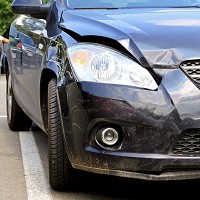 More than two-thirds of UK drivers say the introduction of in-car cameras would help cut the volume of 'crash-for-cash' motor scams, according to the RAC's research.
A quarter of motorists would go further; claiming the technology should be made compulsory to bring down the number of bogus car insurance claims and lawsuits.
And motorists aren't just waiting on government reform. A total 39 per cent of the 1,619 people questioned are already considering fitting an in-car camera themselves in an effort to combat spineless crash-for-cash crime.
Pete Williams, RAC head of external affairs, says: "Accident cameras or in-car cameras are commonplace in some countries where unscrupulous driving practices are a more regular occurrence.
"With 'crash for cash' crimes unfortunately becoming more prevalent on UK roads, motorists are looking to in-car cameras to protect themselves from being taken advantage of."
The Association of British Insurers has dubbed the UK the 'whiplash capital of the world', estimating that bogus claims rose by 34% last year to 59,900 cases.
These cost the country £2bn in claims and added at least £90 a year on to the average motorist's car insurance premium.
Mr Williams said: "As long as they are used correctly,dashboard cameras are a valuable record of the circumstances that occurred around an accident and as such can help to reduce the cost of personal injury claims which, in turn, should ultimately reduce the cost of insurance. Making in-car cameras compulsory would come at a cost initially, but they could pay for themselves in the long run if they cut the nation's premiums.
"When used in conjunction with a telematics 'black box' they can also provide accurate information of driver behaviour to help customers and insurers to deal with claims more quickly.
"We hope that the introduction of cameras will have a positive impact on car insurance claims and once we have proven the benefit in reducing claim costs we will discuss with our panel of insurers about how we can acknowledge their use."
Copyright Press Association 2014