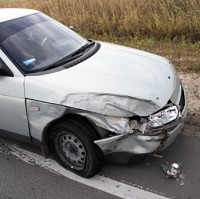 New reforms seeking to combat the UK's growing compensation culture slash the fees lawyers can charge for dealing with uncontested claims for minor road accident injuries.
The cap on the amount lawyers can recover through an online system is being reduced from £1,200 to £500 by Justice Secretary Chris Grayling.
Meanwhile, 'no win, no fee' lawsuits are being changed so lawyers will no longer be able to double their fees if they win while "referral fees" paid between lawyers, insurers, claims firms and garages will be banned.
Claims firms will also be stopped from offering upfront cash incentives or other gifts to people bringing them claims.
Mr Grayling said the country needs to turn the tide on compensation culture as it is pushing up the cost of car insurance .
He added: "It's time the whole system was rebalanced."
The Ministry of Justice has also been consulting on plans to reduce the number of whiplash claims being made by establishing independent medical panels to make injury assessment better.
Copyright Press Association 2013