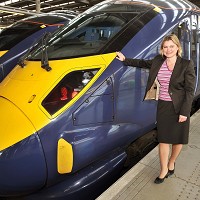 New research has revealed that almost every company boss in the UK believes that the current planning system is a barrier to delivering new infrastructure.
The survey, which was conducted by the Confederation of British Industry (CBI) and professional services company KPMG, shows that 97% hold that opinion and as many as 48% do not think that the government's planned changes will make any difference.
Some 45% of the 568 business leaders polled did admit that inter-city rail connections have improved in the past five years though and 64% think the planned HS2 London to Birmingham high-speed line would help them to be able to grow their companies.
However, 65% are worried about the local road network and blame congestion and lack of investment for any decline, while the high price of fuel,car insurance and other costs also hits businesses hard.
The majority of the business leaders who participated in the survey are content with air services between the UK and Europe and North America but many did also raise concerns about the availability of direct flights to China.
Copyright Press Association 2012