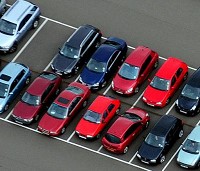 Parking levies on company car parks are set to be challenged by Nottingham businesses, after the city council approved taxing those with more than 10 employee spaces.
Derbyshire and Nottinghamshire Chamber of Commerce plans to oversee a legal battle against the £250 per space charge, which is estimated to bring in £14 million for the council when it begins in April 2012.
It said it will ask businesses to donate to a "fighting fund" for legal action, although a change of government may affect the future of the levy.
Head of policy John Dowson said: "We will be writing to all those on our database that we think are likely to be affected to assess their views about whether they want to contribute towards a fighting fund for legal remedies.
"The Chamber of Commerce can't afford to go it alone, but what we can do is co-ordinate those who can do it.
"We do feel that the whole process of consultation was very poor. We are seeing how much people are prepared to put in."
Copyright © Press Association 2009