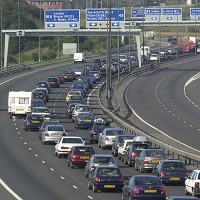 Commuters are likely to spend on average £50,000 getting to and from work over the course of their working lives according to a poll.
The survey by investing service Nutmeg.com discovered that people in London who begin working at 18 and retire at 65 could spend as much as £66,000 on commuting.
People spend an average 10,634 hours commuting during the course of their lifetimes, the equivalent of one year and 78 days.
London has the highest estimated average lifetime commute of over 13,000 hours negotiating the route between work and home. In the capital commuters spend on average £118 a month and one hour 14 minutes a day getting to and from work.
In Liverpool the daily commute averages just 42 minutes and costs £72 a month, with people in the city averaging 7,532 hours of travel time during the course of their working lives.
Glasgow took the honours for the least expensive commute, with Glaswegians spending just £63 a month on travel, or £35,500 during the course of their lifetime.
One in five commuters say they cannot afford to buy or rent a property closer to their place of work, while just over half (51%) of people in London think that the cost of travel is too expensive. Those in Birmingham are the most satisfied with their travel expenses, as just 25% complained about the costs.
Traffic jams and bad driving are the most common causes of annoyance about the daily commute, with overcrowded trains, loud music from other passengers and commuters taking up too much seat room the main complaints from those who take public transport.
Copyright Press Association 2014