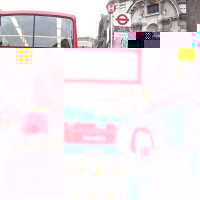 Reducing commuting times to work would result in spicier love lives and fitter workers, a poll has suggested.
A total of 16% of commuters said they would spice up their love lives if they could spend less time travelling to work, while 31% of workers claimed they would take more exercise if they no longer had to commute.
More than a third (35%) of commuters said they would spend more time with their family, according to the survey of 1,970 adults carried out by Citrix Online.
Almost two thirds (62%) wanted to reduce the time they spent commuting to and from work. Being stuck in traffic is the commuters' biggest complaint, while poor public transport, the cost of travel and travelling in the dark also irked them.
Almost half (46%) said their bosses would not allow them to work flexitime or work from home, despite nearly a quarter of commuters saying the time they wasted commuting could be better used doing something else.
Copyright © Press Association 2009