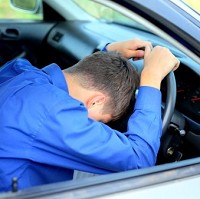 News of cash-strapped employees having to sleep in their cars rather than drive home because of soaring petrol prices is being used by campaigners trying to force George Osborne's hand over proposed fuel increases.
The Chancellor was to announce in today's Autumn Statement whether he will scrapping the planned 3p hike in fuel duty.
One in 16 commuters have slept in their cars, while 3% have camped near work to save on the cost of refilling their tanks, according to figures from the RAC and lobbying group FairFuel UK.
Addressing fuel prices was the number one priority of those polled, with 68% placing the issue at the top of their political wishlist, another recent survey found.
FairFuel UK spokesman Quentin Wilson has warned that the Government risks "delivering a cruel Christmas and an impoverished New Year to millions of families" if it goes ahead with the fuel duty rise.
Copyright Press Association 2012