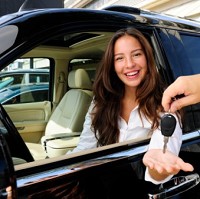 Consumers find it "almost impossible" to find the best car hire deal - because most leading firms fail to reveal hidden costs, says a new report.
Customer protection charity Which? is calling for all car hire fees to be made clear to drivers upfront before they make a booking in the wake of its findings.
Which? investigators tried to rent a car in Spain from 10 major hire businesses and broker websites.
Abreakdown of their research shows that:
- more than half of them (53%) said they were still confused about the total price at the finish of the booking procedure
- three-quarters of those who had to pay a mandatory cost for a full tank of fuel didn't know how much they would have to spend when they picked up the car
- more than one in five (22%) didn't know the amount of excess and 44% did not know the cost of the optional excess waiver to reduce the amount they would have to pay in the event of car damage
Which? executive director, Richard Lloyd, said: "Not being upfront É makes it almost impossible to shop around for the best deal."
Copyright © Press Association 2013