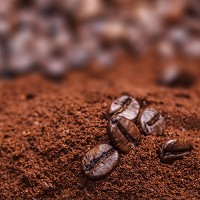 Coffee keeps millions of people going during the day but it could be used to get cars up and running too.
Scientists at the University of Bath's Centre for Sustainable Chemical Technologies have produced biofuel from a range of different types of coffee grounds and they think it could actually prove a sustainable way to power cars in the future.
They discovered that Arabica, Robusta and all other types of coffee from 20 parts of the world have similar compositions and qualities as fuel, either with or without caffeine.
They believe waste from coffee production could be turned into biodiesel. A typical coffee outlet produces 22lb of coffee waste a day and that is enough to produce two litres of fuel, they said.
Whorrod research fellow Chris Chuck said as much of a fifth of ground waste coffee is oil and eight million tonnes of coffee is made worldwide every year.
The oil has similar properties as other products that are used to make biofuel but they are grown for purpose and the coffee is just thrown away, Mr Chuck said.
Soaking the grounds in a solvent separates the oil, which can then be turned into fuel through a process known as transesterification.
Copyright Press Association 2014