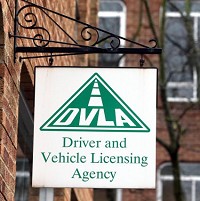 A court clerk has appeared in the dock accused of helping over 70 drivers falsify their driving records to escape bans.
Clerical assistant David Kelly, 47, operated a six-year scam from his workplace at the administration department at Liverpool Magistrates' Court, a jury heard.
It is claimed he helped 71 motorists in deleting details of their convictions, disqualifications and penalty points 110 times between 2004 and 2010.
Such a practice would also have helped prevent the subsequent hike incar insurance premiums that a ban would bring.
Drivers would pass money to go-betweens to set up the removal of driving offences from their licences, Preston Crown Court heard.
Kelly, who denies conspiracy to pervert the course of justice, would then send forms from the court to the DVLA to ask for the changes, the Crown claims.
DVLA admin officer Fiona Szwediak, giving evidence on Thursday (August 22), was alerted when she got a batch of documents from Liverpool in 2008.
Ms Szwediak said one form "stood out".
This was where a driver claimed they were unaware of a previous drink-drive conviction, despite files revealing the same motorist had reapplied for his licence after the ban expired.
Case continues.
Copyright © Press Association 2013