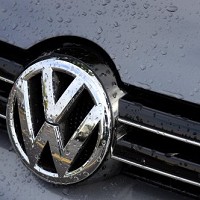 The chief executive of Volkswagen has resigned amid the firm's clean air-testing scandal.
Martin Winterkorn has gone after the German car manufacturing giant confessed to rigging its emissions tests.
The official had already made a personal apology after nearly 500,000 diesel vehicles built since 2008 were recalled in the US.
VW claims that 11 million of its cars across the globe may have had emission tester-tricking software installed, fooling experts to believe they had hit environmental standards.
Now he has stood down, without, he says, being conscious of "wrongdoing" on his part.
It means that a huge amount of drivers may have been tricked into buying a car which exceeds emissions regulations.
Mr Winterkorn expressed his "shock' at recent events revealing the scale of misconduct in a company Volkswagen's size.
He said in his statement that he accepts blame for the diesel engine irregularities and has asked the VW board to accept his resignation as CEO for the good of the firm.
Mr Winterkorn says his leaving will help clear the path for a fresh beginning from VW and is backing it to get over what he calls a "grave" crisis.
Earlier on this week the RAC urged the authorities not to adopt a knee-jerk approach until every fact had been ascertained.
The Transport & Environment (T&E) transport pressure group earlier warned that the US-based VW scandal could travel over the Atlantic and hit the British car industry. It predicted that millions of UK drivers could have their vehicles recalled too .
Copyright Press Association 2015