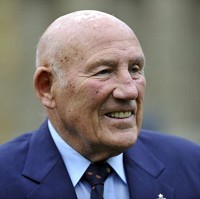 Christmas is coming two weeks late for classic car enthusiasts with the launch of a unique new show in London in January.
London Classic Car Show will pay homage to eight of the greatest racing drivers of all time.
Fans heading to the capital's ExCel venue can enjoy the Motor Sport Hall of Fame's offerings from January 8 to 11.
Former Formula 1 world championship winners Sir Jackie Stewart, Argentinian five-times holder Juan Manuel Fangio, Jim Clark, Michael Schumacher and Ayrton Senna are all being honoured.
They will be joined by Sir Stirling Moss, pre-war ace Tazio Nuvolari and Enzo Ferrari. All have featured in Motor Sport magazine's Hall of Fame, launched four years ago.
Cars representing the octet will help tell their stories at the event. These include Stewart's Tyrrell 006, Senna's Lotus 97T, and Schumacher's Benetton B193.
Show co-curators, Top Gear presenter James May and James Martin, the celebrity chef, are attending the show. May will tell visitors which car he believes to be the most noteworthy in history, while Martin will create tempting food for guests to sample.
Other highlights include Citroen's latest DS offering and a celebration of 60 years of this make.
Copyright Press Association 2014