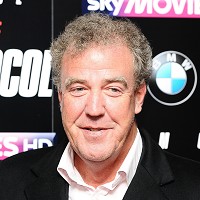 Jeremy Clarkson has been reprimanded by the BBC Trust's editorial standards committee (ESC) after a viewer complained about his remark about a Japanese car on Top Gear.
Clarkson compared the appearance of the Toyota Prius to a person with "a growth on their face" as well as calling it the "elephant car".
Now a report by the ESC has said that the scripted remarks "strayed into an offensive stereotypical assumption" after being contacted by a member of the public. The report went on to say that the comments were "not editorially justified" even though they accepted that they were exaggerated for comic effect.
Top Gear has a reputation for controversy and the ESC said that the show's audience often enjoyed the presenters' forthright views. However, on this occasion Clarkson's remarks "played on a stereotypically negative reaction to facial disfigurement".
Clarkson's breach of BBC guidelines was described as "a purposeless stereotype" by the report. The impact on the show's viewing figures and the campervan's sales is yet to be ascertained.
Copyright Press Association 2012