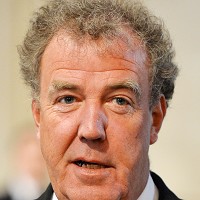 Jeremy Clarkson has received points on his driving licence for the first time in 30 years.
The controversial television presenter revealed he had been caught speeding by a fixed speed camera in his column in The Sun.
He was snapped doing over 80mph in a 60mph zone between Whitby and London - a stretch of road he has previously complained about in the paper for the number of speed cameras dotted along it.
The Top Gear host was travelling too fast to be eligible for a speed awareness course, so was instantly given the points instead. Having points on your licence can certainly bump up your car insurance premiums in the future.
Clarkson told the Daily Mail that his speed was not catastrophic, adding "nobody died" - comments which have angered road safety campaigners.
Amy Aeron-Thomas, executive director of crash victim charity RoadPeace, described them as absolutely shocking.
She claimed more is expected from the presenter and that he should be able to afford a car with a speed limiter if needs be.
Copyright Press Association 2014