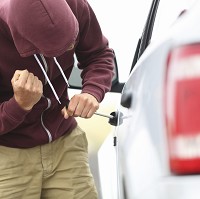 Motorists are most likely to have their car stolen in the City of London and least likely in Devon and Cornwall, a new report reveals.
Car theft figures from 42 police force areas in England and Wales were examined during a 10-year period ending in 2013, and compared with the number of people living in them.
Also in the five most rife areas for car theft are Greater Manchester, Greater London, Thames Valley and Warwickshire.
The situation is much better in North Yorkshire, Hampshire, Hertfordshire and Norfolk as they join Devon and Cornwall in the five force areas in which cars are least likely to be stolen.
Despite the City of London topping the list of the worst areas for car theft, motorists living in the north of the country are more likely to find that their car has been stolen and need to make a car insurance claim than those in the south.
The data shows the number of car thefts across England and Wales has dropped considerably during the decade, from 225,000 cases in 2003 to just 23,000 last year.
It is thought that a fall in demand for spare parts and improvements in car security technology have deterred criminals from targeting vehicles.
Copyright Press Association 2014