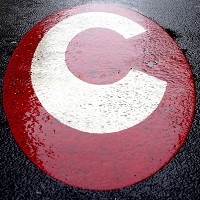 Councillors in Cambridge have backed a bid for £500m of transport cash in a move signalling the city is heading closer to implementing a congestion zone.
Cambridgeshire County Council has earmarked the first instalment of Transport Innovation Fund cash for the building of a new railway station in Chesterton to begin ahead of schedule in 2012.
A bid for the remainder of the cash, to be made at the end of next year, will be in part for congestion charge trigger points to be introduced. However, the Government, along with the public and businesses in the region, will first have to agree to the plan.
The congestion charge, which it is thought would cost £5, is a last resort if the TIF bid does not help and would not be brought in until at least 2017.
Roy Pegram, the county's cabinet member for growth, infrastructure and strategic planning, said the city cannot do nothing in the hope that congestion goes away.
"The bid we are putting forward to Government addresses the serious congestion problem we have here, and aims to bring about real benefits to the public," he added.
Copyright © Press Association 2009