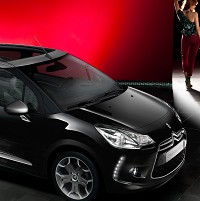 Fans of Citroen's multi-award winning DS3 will now be able to drive with the wind in their hair after the company unveiled a cabriolet version of the car at the 2012 Paris Motor Show.
The DS3 Cabrio is the latest addition to the DS3 line, which has already won numerous awards and 180,000 sales worldwide, and the first convertible.
The new model aims to make al-fresco driving easier and more enjoyable with its electric roof and intelligent design, which can operate up to motorway speeds.
Along with its soft-top, the Cabrio contains all the features that have made the DS3 so popular with customers and the press, including the range's bold and distinctive styling, its enjoyable handling and an extensive range of options to personalise the vehicle.
The Cabiro also offers some refinements over earlier DS3 models, including a new 3D rear light signature and a unique tailgate opening action. It has a larger boot than any other car in its class and is the only adult five-seater.
The car will be available with three soft-top roof options - black, Infinite blue and a DS Monogrammed design.
Copyright Press Association 2012