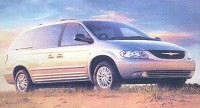 American car manufacturer Chrysler has begun a court case in the hope of persuading a judge to sanction its sale to Fiat and save the company from liquidation.
Italy's Fiat Group SpA could be Chrysler's only chance to sell the majority of the company in one piece and, if accepted by Judge Arthur Gonzalez, the American firm could be out of bankruptcy in a matter of weeks.
Opposition to the deal comes from a group of Indiana state pension funds that have a less than 1% stake in Chrysler's secured debt. The judge adjourned the hearing after nine hours of testimony on the first day of the case.
Chrysler's lawyers believe that the judge should allow the sale as a leaner firm would be in a better position to produce a great amount of fuel efficient cars. However, former Chrysler employees, bondholders and dealers claim that they are being steamrollered by the bankruptcy proceedings.
Sceptics believed that the bankruptcy proceedings could last for many months, but Chrysler could be out of court and avoid liquidation within weeks. Fiat may, however, walk away from the deal if it is not closed by June 15.
Copyright © Press Association 2009