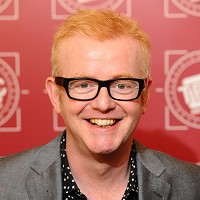 TV presenter Chris Evans and Take That's Gary Barlow have gone on an epic motor journey travelling the length of Britain in a bid to support a cancer charity.
Driving a bright pink Rolls Royce, together with Top Gear's James May and TV scientist Brian Cox, they have travelled 833 miles from Land's End to John O'Groats, raising £1 million for Breast Cancer Care.
The brainchild of Evans, the sponsored FAB1 Million Challenge began at 10am on Thursday and the group completed the journey some 24 hours later.
They divided the driving between them, and stopped at several locations, including Warrington, Bristol and Glasgow, to meet fans and supporters and raise the profile of cancer issues.
The car is named FAB1, inspired by Lady Penelope's car in the TV series Thunderbirds.
Barlow said: "If we can raise one million quid it will be amazing. The car is incredible. I believe I've been designated as the tour chef and I'm going to dig my camper stove out, give it a dust off and bring some food with me."
Bystanders also had the chance to enter a competition to win the prize of travelling in the FAB1 car with the four drivers.
The special car has also been offered for hire to the general public.
Copyright Press Association 2013