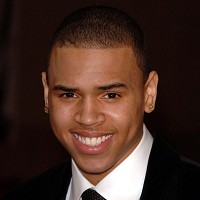 Singer Chris Brown has had a hit-and-run driving charge dismissed in LA.
The judge said Brown, who did not attend the hearing, had struck a civil compromise with the other driver. A news service covering LA also reported that the charge had been dropped.
It seems even popstars risk falling foul of the law if they do not check theircar insurance cover. Brown claims he swapped insurance details with the woman back in May after his Range Rover collided with her Mercedes in Toluca Lake. But according to Brown's lawyer, Mark Geragos, the singer accidentally gave the woman the wrong details.
Mr Geragos claims Brown's insurance covered the 800 US dollars (£511) worth of damage to the woman's Mercedes.
Prosecutor Patrick Hiscocks said the crash occurred when Brown was still on probation for assaulting his then-girlfriend Rihanna in 2009. Mr Hiscocks objected to the dismissal, saying that following the crash, the other driver was "castigated" on social media.
Copyright Press Association 2013