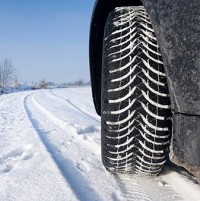 Goodyear Dunlop has leaked plans for a new in-tyre chip which "talks" to the car to boost performance.
The facility involves a non-battery microchip embedded within the tyre to communicate with a computer in the car. Tyre pressure and temperature can be conveyed to the car, which can then refine its systems to allow the optimum performance in braking, stability and cornering.
The device, which is in development and being shown at this year's Geneva Motor Show, is said by Goodyear Dunlop to offer reduced stopping distances, better yaw stability and improved stability control systems response.
The Chip-in development was announced as "a major step forward" by Goodyear Dunlop's senior engineer Marc Engel who says tyre specific information can greatly assist modern, advanced vehicle control systems.
Embedding the chip inside the tyre instead of on the rim ensures protection from any possible damage occurring when the tyre is fitted.
Copyright Press Association 2014