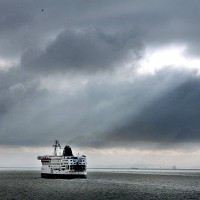 One in three motorists who take their vehicle over the English Channel for a holiday on the Continent are doing so without having it checked or serviced beforehand, a new survey shows.
The research suggests that while many Britons dread breaking down abroad and being hit with costly repair bills, thousands are hitting Europe's roads without checking their car, motorcycle or motorhome first.
The Institute of Advanced Motorists' (IAM) poll also shows that the majority (85%) of holidaymakers are at least giving themselves some protection by ensuring they have European breakdown cover .
But the organisation is calling on motorists to reduce the chances of them breaking down in the first place by making sure their vehicles are up to the demands of driving them to holiday spots in France, Spain, Italy and other European countries.
Simon Best, IAM's chief executive, says the risk of breakdowns and accidents can be reduced by making sure tyre pressures are correct and brakes and lights in good working order.
Copyright Press Association 2014