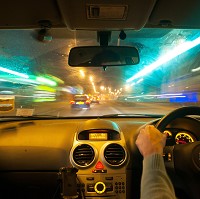 New research by Consumer Intelligence reveals it's getting cheaper for young drivers to insure their cars.
The cheapest average car insurance for drivers under the age 25 has fallen by 10.3% over the last year, according to the market research firm - but this drop may have come at the expense of older motorists.
While younger drivers are enjoying lower premiums, the same cannot be said for more senior road users.
The nationwide study, which compared figures between May 2014 and May 2015, shows the cheapest average insurance for motorists over the age of 50 has actually climbed by 5.3% in the past 12 months.
In the six months between December and May, the average cost of motor insurance was down by 8.4% for under 25s and up by 3.9% for over 50s.
But despite the considerable fall, motorists under 25 still face paying an average cheapest premium of £1,628. This is far more than their older counterparts, as the cost of motoring remains steep for new drivers.
The average cheapest premium for all drivers crept up by 0.3% to £677 during the 12-month period, even though there was a 1.1% reduction in average cheapest premiums in the six months between December to May.
Experts claim the rising number of whiplash claims is behind the increase. Growing cases of 'crash for cash' scams have also played a part, as honest motorists continue to pay the price for the actions of fraudsters.
Copyright Press Association 2015