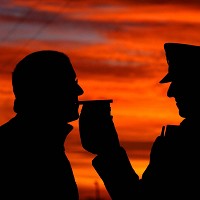 Road safety charity Brake is urging drivers to adopt a zero tolerance attitude to drink driving this summer.
Results from the Association of Chief Police Officers' June enforcement campaign have revealed that 5,170 of the 100,892 drivers breathalysed in the month-long campaign failed the test.
Although this was a slight drop in the percentage compared with last year, Brake is now urging drivers to enforce their own vigilance.
The charity is calling on drivers to never drive after drinking alcohol, and is also appealing to everyone to look out for friends and family by speaking out against drink driving.
With many people travelling to summer parties, BBQs and festivals in the next few weeks drivers are being urged to plan their journey ahead and avoid potential accidents resulting in potential injuries, prosecutions and subsequently higher car insurance premiums.
Brake is also renewing its call for the Government to adopt a clear zero tolerance drink drive limit in England and Wales, and to give greater priority to traffic policing to ensure more breath tests are carried out.
Deputy chief executive if Brake Julie Townsend said: "Research is clear that even small amounts of alcohol significantly increase your risk of crashing, so it just isn't worth risking a drink. We urge drivers to make a commitment to never drive after drinking any alcohol, to prevent horrific crashes and devastating casualties."
Copyright Press Association 2013