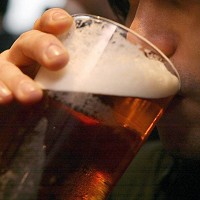 Drink-driving punishments in Scotland should be decreased if the Government drops the legal alcohol limit, a road safety charity has claimed.
Scottish justice secretary Kenny MacAskill said plans to lower the limit from 80mg of alcohol per 100ml of blood to 50mg will be brought forward later this year.
But the Institute of Advanced Motorists (IAM) wants the Government to consider the potential impacts that one glass of wine could have of motorists and their lives, not to mention massivecar insurance premiums.
Speaking to the Herald newspaper, IAM's director of policy Neil Greig asked: "Should a driver who is stopped after taking one glass of wine and who has not caused any problem on the road face a 12-month ban, a very large fine, loss of job, seven years of huge insurance premiums and even the possibility of forfeiture of their car?"
Drink-drivers currently risk a year-long ban, a criminal record, six months' imprisonment and a £5,000 fine if they are found to be over the limit behind the wheel.
Copyright Press Association 2012