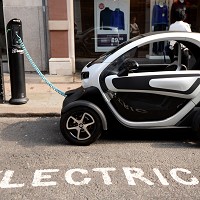 Electric vehicle owners in London are feeling the strain due to a lack of maintenance being carried out on the charging points network.
The Daily Telegraph reports that the 1,415-strong network - the country's largest - currently contains many charge points which do not work.
A report in the newspaper also claims there is little chance of repairs being carried out quickly, despite the network acquiring a new owner last month which promised expansion opportunities.
Transport for London set up Source London to manage the charging network but it was sold to French company IER for £1 million.
The Telegraph reports that all eight chargers around the Barbican are out of order, while 10 out of 12 facilities between Southwark and London Bridge were also not in service.
According to the newspaper, one council official said Source London is responsible for fixing any broken charging point.
However, Source London claims that charger manufacturers are responsible for carrying out any necessary repairs, a view disputed by Chargemaster (647 sites) and Pod Point (276).
Copyright Press Association 2014