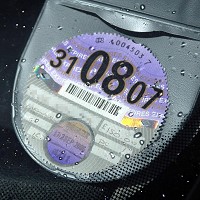 The Government has announced plans to scrap the requirement for motorists to produce their motor insurance certificate when purchasing a car tax disc.
Through the continuous insurance enforcement rules, and checks on the databases attached to them, the proposal has been worked on, although the Government will consult on the idea.
Ministers say the checks are no longer needed because the Continuous Insurance Enforcement rules require regular comparisons to be made between the Motor Insurance Database and the Driver and Vehicle Licensing Agency's records to locate who is driving an uninsured car.
Roads minister Stephen Hammond said: "We are committed to getting rid of unnecessary red tape. There is absolutely no benefit in making motorists prove they have insurance when they buy a tax disc now that we regularly check existing databases for insurance.
"These proposals will make the whole process quicker, easier and cheaper."
Copyright Press Association 2012