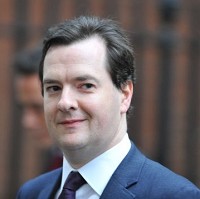 British motorists received some welcome respite when Chancellor George Osborne opted to scrap the planned 3p-a-litre fuel duty hike in the New Year.
The Chancellor had been expected to postpone the increase in his Autumn Statement, but went one step further by binning the scheme all together.
The planned rise would have seen drivers forking out an average of £2 more to fill up their vehicles at the pumps, but Mr Osborne chose to ditch the plan after considering the impacts it would have on already hard-up families and businesses.
RAC Foundation director Professor Stephen Glaister welcomed the move after claiming that transport costs accounted for "biggest area in household expenditure bar none".
"Britain's 35 million motorists each average about 7,000 miles a year," said Prof Glaister. "Cancelling this rise will save them a combined total of more than a £1 billion annually, money which they can use to ease their financial headaches and help support the economy through their own spending.
"It's not as if drivers aren't already paying a huge amount in tax. Even without an increase, 60% of the pump price goes to the Exchequer."
Copyright Press Association 2012