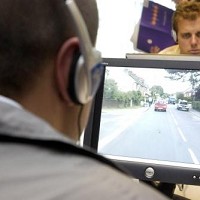 Learner drivers will soon be tested on hazard perception using computer generated imagery (CGI).
The Driver & Vehicle Standards Agency (DVSA), the organisation which coordinates testing in the UK, has confirmed it will use CGI clips as part of the theory test from early 2015.
At the moment the hazard perception part of the test is done using filmed video clips, however the DVSA thinks that CGI clips would be clearer and more defined.
The organisation said that while the scenarios in the filmed clips are still relevant, the image quality is not as good.
The new clips will show similar situations as the filmed clips, but with more modern vehicles, roads and surroundings.
The DVSA also said the new system will allow the addition of more hazards, such as children or cyclists, which would have previously been difficult to capture.
The new system will also feature varying driving conditions, darkness and bad weather.
Copyright Press Association 2014