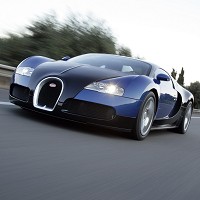 Be extra careful if you are crossing the street in London this Sunday morning as some of the world's fastest and most expensive cars will be driven past Buckingham Palace and Hyde Park Corner on their way to the Chelsea AutoLegends show.
Members of the British Women Racing Drivers Club will be driving supercars including the Ferrari FF, Lamborghini Aventador, Bugatti Veyron and the Rolls-Royce Ghost. The vehicles are being supplied by luxury car dealer HR Owen as part of a special display for the event, which once again takes place in the grounds of Chelsea's Royal Hospital.
The selection of cars on show is not just limited to road vehicles. Visitors will also get the opportunity to see the Bloodhound SuperSonic Car, which makers hope will be the first vehicle to reach the 1,000mph barrier on land. Be thankful you won't have to arrange for theircar insurance.
The Bloodhound project director, Richard Noble, said: "Although we are determined to smash the record, Bloodhound's main objective was to get young people interested in science, engineering and technology and I really feel that the Techno Park can help us reach that audience, as well as celebrating British innovation."
Chelsea AutoLegends will feature over 500 cars in total - ranging from classic cars from the start of the 20th century through to racing cars from Formula One and Le Mans.
Copyright Press Association 2012