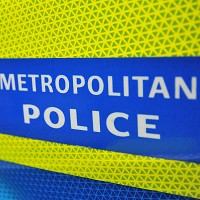 Cars worth almost £1 million in total have been seized and 20 people have been arrested amid investigations into insurance scams linked to international car hire.
Police carried out dawn raids after investigators claimed rental firm chiefs are supplying cars that are incorrectly insured to help them avoid detection.
Scotland Yard's central criminal finances team are tracing a number of gangs thought to be using the proceeds of crime to hire out cars to associates.
Met officers said the groups are suspected of exploiting insurance regulation weaknesses by buying fleet insurance, which covers company cars.
This is much cheaper than hire insurance and means that no single person is associated with the vehicle, making it far less likely to be stopped on the road than a stolen or uninsured car.
The scheme also helps criminals to launder money, as they claim to take cash payments for car hire when in reality the money comes from the proceeds of crime.
The Met's Detective Superintendent Nick Downing said that gangsters are "essentially using car hire firms to clean their dirty cash" while helping other criminals to evade police on London's roads.
He said officers are working with car insurance companies to snare these groups and stop the supply of cars for use in criminal enterprises.
Criminal assets will be seized and incorrectly-insured cars will be kept off the road.
And he warned: "This is just the start of this operation.
"As we continue to investigate other car hire firms, I encourage anyone with information about this type of crime to report it."
Copyright Press Association 2013