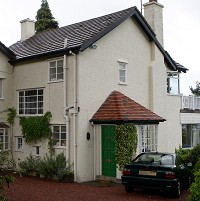 Cars are spending most of their time on driveways as people try to cut down on motoring costs, according to a survey.
Some 65% of drivers are using their car for less than an hour a day, but are still spending 10% of their monthly income on motoring costs such as insurance and breakdown cover , according to car hire company Europcar.
More than half the 1,000 motorists questioned said public transport was not an adequate replacement for their car, with 64% saying they found it too inconvenient and 53% unreliable.
Ken McCall, managing director of Europcar UK Group, said the company commissioned the research to find out how people were dealing with their mobility issues in the face of increased motoring costs, which have been calculated at £6,689 annually including fuel.
"What seems clear is that many people can't imagine how they could manage without a car - but try to keep costs down by using their cars less.
With more than half using their car for less than an hour a day, it seems that driveways are fast becoming the most expensive parking spaces in the country," he said.
Copyright Press Association 2013