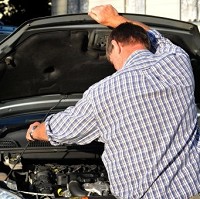 Motorists are either cutting back on crucial car maintenance or making lifestyle sacrifices to keep their vehicles on the road, according to a new report from Halfords.
More than four-fifths (84%) of motorists consider their cars as essential to everyday life, with the lack of affordable public transport or alternatives to the car seemingly in short supply.
Ongoing financial uncertainty has reportedly nearly all drivers changing the way they drive, with a whopping 92% admitting that they break less harshly and accelerate more slowly in a bid to keep fuel costs down.
Despite escalating fuel costs and rising car insurance premiums, 63% said they got behind the wheel on a daily basis and 42% claimed to drive for more than two hours a day.
Some 44% claimed their main reliance on a car was down to their commute to work, while 24% said their main reason for car dependence was to complete the weekly grocery shop.
Copyright Press Association 2012