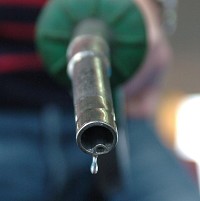 The Government needs to do more to ensure vehicles on the road are more environmentally friendly, claims a climate campaign group.
Greenpeace wants to see less talk and more action following its own research which revealed that most people believe car manufacturers could make their vehicles more fuel-efficient.
Of the 1,000 adults polled, 75% said more could be done to improve fuel efficiency while 42% agreed that stricter fuel-efficiency standards were a good idea.
"The results from this research couldn't be any clearer," said Sara Ayech, climate campaigner with Greenpeace.
"Unfortunately, as documents recently published by Greenpeace show, the coalition Government has failed to support European-wide legislation that would reduce polluting emissions.
"We have had four years of green rhetoric from the coalition Government. The time has now come for fewer words and a lot more action."
Drivers of vehicles that boast high fuel-efficiency make significant savings at the pumps, money which can then be spent on other motoring necessities such ascar insurance .
The report was published on the eve of a meeting at the EU, where member states will agree a position for final negotiations on car CO2 emissions.
Copyright Press Association 2013