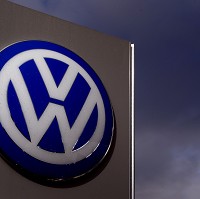 A number of leading car manufacturers have denied cheating emissions tests like Volkswagen.
Consumer group Which? asked a total of 19 companies, including some of the biggest names in the industry, whether they had been misleading the public by manipulating clean-air checks carried out on diesel vehicles.
Renault, PSA Peugeot Citroen, Nissan, Hyundai, Jaguar Land Rover, Kia, Mazda, Tesla, Volvo, General Motor Company, Honda, BMW, Ford, Toyota, Suzuki, Daimler and Mitsubishi all denied any wrongdoing.
Meanwhile, Fiat Chrysler and Subaru did not respond within the seven-day deadline.
VW has admitted using manipulation software to provide false emission results during testing of its diesel cars in the United States.
Some 11 million vehicles around the world were fitted with the device, all of which will be refitted in due course.
Despite the denials by all but two of the automakers questioned, Which? claims the public remains suspicious. It is calling for an independent investigation into the effectiveness of testing, both on emissions and on fuel efficiency.
The software in VW cars switched engines to a cleaner mode when undergoing official testing in the laboratory.
In the wake of the scandal, the European Commission is planning to implement a real driving emissions procedure which tests new cars in the laboratory and on the road.
Copyright Press Association 2015