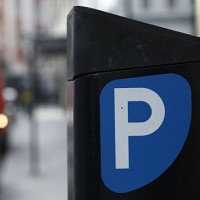 Motorists heading for central Cardiff will have to pay nearly double to park there from Sunday, September 13.
Drivers in the Welsh capital's city centre face maximum rises to £10 from the current £5.20, in the face of 160 objections.
Across-the-board changes apply to every area and time of day. Motorists will be subject to eight separate parking charge bands under the complicated new tariff system.
A £2 flat fee will be charged for drivers who park between 6pm and 8pm.
Objectors' arguments against the switch include the sharpness of the price increase, how this will affect local trade and the zero alternatives for adults using their motors.
They are also calling for discounts for drivers who regularly use the city centre and are complaining about evening charges and County Hall's staff free parking scheme.
A local authority spokesman says he does not expect the new changes to be popular. But he added that drivers currently cannot be guaranteed a parking space from private operators who already provide discounted spaces as it is.
The council's review says County Hall parking provision is in tune with planning recommendations already in place when the structure was built.
Copyright Press Association 2015