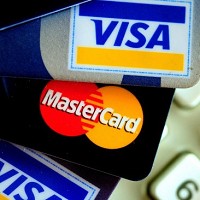 The charge levied by premium credit card companies for processing payments is in danger of putting smaller petrol stations out of business, an industry body has warned.
The increase in the number of premium credit cards - those cards with an annual charge but offering benefits and rewards - is putting pressure on small, rural garages who have to pay more than 2% of the total spend to process payments using such cards.
The Petrol Retailers Association (PRA) says the charge is adding extra problems for independent petrol stations which are already struggling to compete with supermarkets.
The PRA says that to process the payment for a full tank of diesel, petrol stations are charged £3 and that most retailers are lucky if they make £3 profit from each tank they sell.
PRA chief Brian Madderson told the Daily Telegraph that ministers should move to cap the amount "greedy" banks and card issuers can charge.
He said: "More than 60 per cent of the price motorists pay is tax, but the credit card fee covers the whole amount. Why should card providers benefit from that?
"We should have a system similar to Germany where they have capped the total a card provider can pocket."
"These penal charges for card payments will cause serious issues for both independent retailers and their customers."
After a recent investigation by the OFT supermarkets and oil giants were cleared of any wrongdoing on petrol pricing, with the conclusion that the market was "working well".
Copyright Press Association 2013